How to play Catchin' Waves in Club Penguin!
First, waddle over to the Cove and click on the hut that has a 'Surf' sign on it.
Click inside and and click 'Play'.
There is four game modes. Two of them are only for members.
Surf Lesson
Freestyle
Competition
Survival
The aim is to perform tricks and stunts on your surfboard to earn points. Bring your red puffle along with you to earn more coins.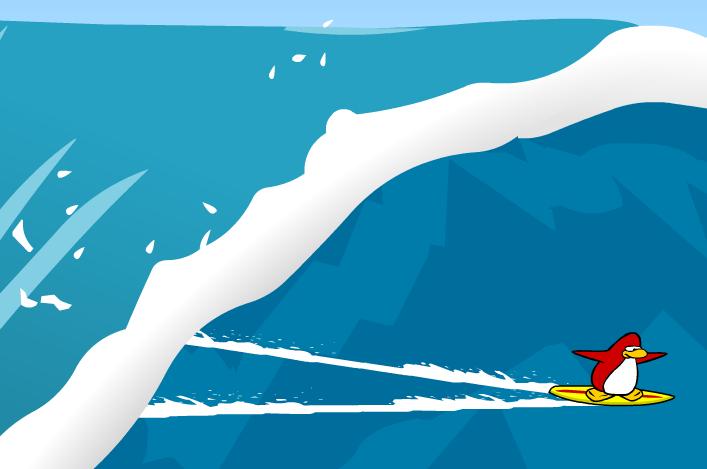 The higher your score. the more coins you get at the end. Once you run out of boards, the game is over.